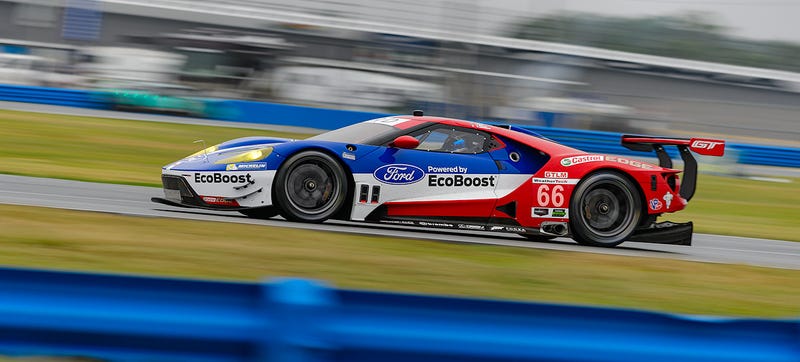 What's it like to race the new Ford GT? I wouldn't know, honestly. But Stefan Mücke, Andy Priaulx, Oliver Pla and Dirk Müller do, and tomorrow, they'll be here to answer all of your questions live!

It's at 8:30 a.m., which is a bit early for us, but the guys are at the Geneva Motor Show and dealing with the time difference. But they'll be here to tell you anything you want about the GT, racing, and anything else you want to ask.
Mark your calendars, tell your friends. It's going to be a fun one.
---
Contact the author at patrick@jalopnik.com.