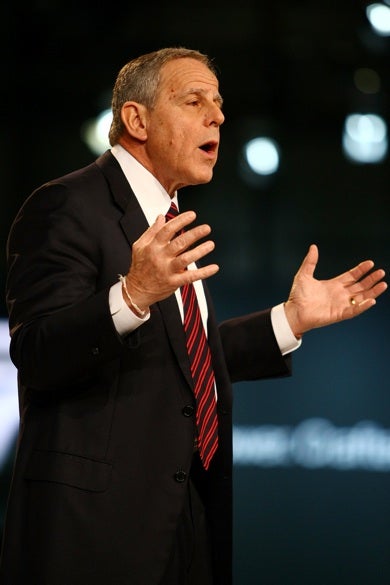 Despite reportedly receiving an auto bailout-sized bag of cash to leave Toyota for Chrysler, the Freep's reporting out-going Chrysler Deputy CEO Jim "Droopy Dog" Press now owes the U.S. government nearly $1 million in back taxes.
Worse yet, we're also told the IRS has now put a lien on his family's home in Birmingham, Michigan. According to the lien notice filed with the Oakland County Register of Deeds on Sept. 1st, Press, Chrysler Group LLC's deputy CEO, and his wife, Suwichada, have an unpaid balance of $947,409.63. The filing said the unpaid balance is for the tax period ending Dec. 31, 2007.
Chrysler PR officials have declined to comment, saying only that it's a personal matter. Yes, a personal matter rising from a private equity firm over-paying for a starved-for-resources U.S. automaker and an over-hyped Toyota executive that then required a multi-billion-dollar bailout from the federal government in order to stave off the bankruptcy sharks. Sure, yeah, it's totally a personal matter.
Photo Credit: Getty Images News