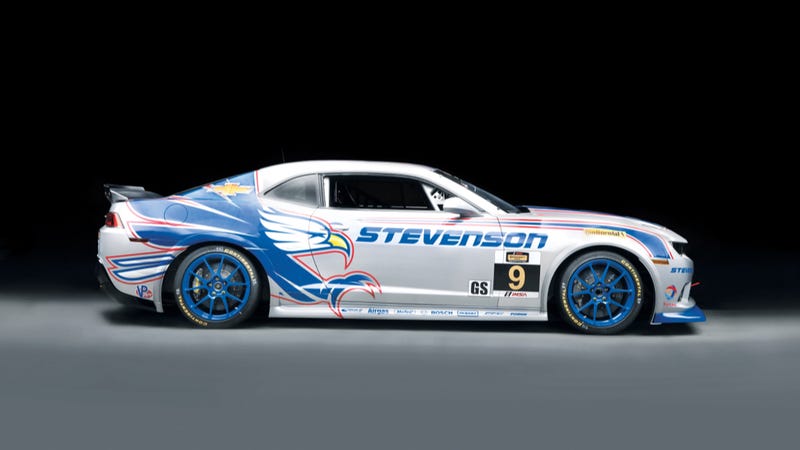 The original Camaro Z/28 was designed as a race car first and a road car second. The 2014 Camaro Z/28 is a road car, but it will be hitting the track. And its first race is Friday.
Chevrolet says that the Camaro Z/28.R is almost totally production based, running the same LS7 V8 as in the Z/28 road car along with aero bits like the front splitter, rear spoiler, hood extractor, belly pan, and the rockers and front tire deflectors.
This is a real stock car as far as Chevy is concerned, with numerous components shared with the stock, road-going Z/28. The only changes are to an endurance spec suspension and series-mandated safety equipment. Not that it's a miracle that cars like this exist, Porsche has been doing it for ages. It's just great to have the Z/28 name back on track.
The Z/28.R will run in the GS class of the IMSA Continental Tire SportsCar Challenge, which has its first race this Friday at Daytona.