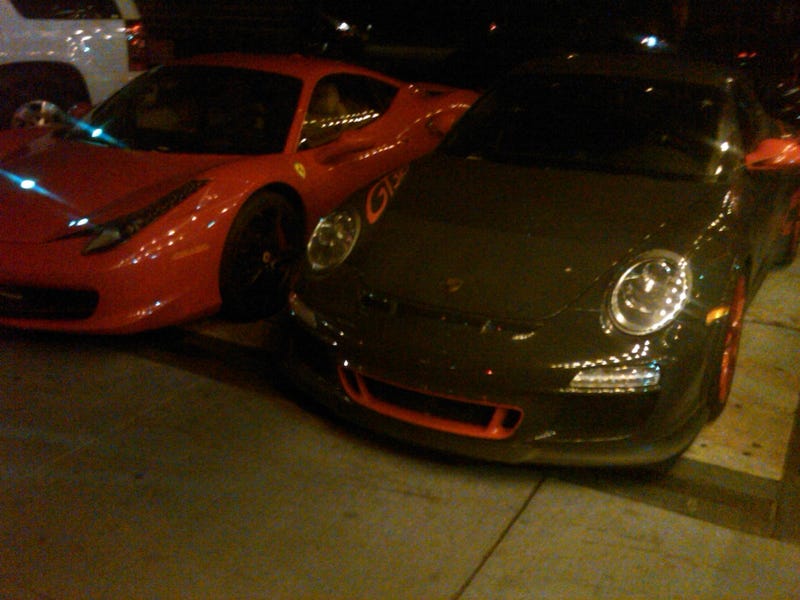 Top Gear UK's threesome made it up the eastern seaboard from Virginia to New York City without getting killed by hicks or the cast of Jersey Shore. If you can find them before tomorrow morning, you can win a prize.
We're told the trio are currently staying in lower Manhattan and will be filming in just a few hours somewhere here in Manhattan. We're giving $500 and a grab bag of other fabulous prizes to be delivered in person by none other than myself — to the first person who can get us video of Jeremy Clarkson saying how much he hates Jalopnik.
If you need a hint where they're staying — here's a shot taken from their hotel in lower Manhattan:
Also, we're told drifting will be involved with the morning's on camera festivities, so think about places where drifting would make sense.
So get your flip HD's out and head over to the Big Apple lickety-split.
Standard contest rules apply. To win, email me the video here.