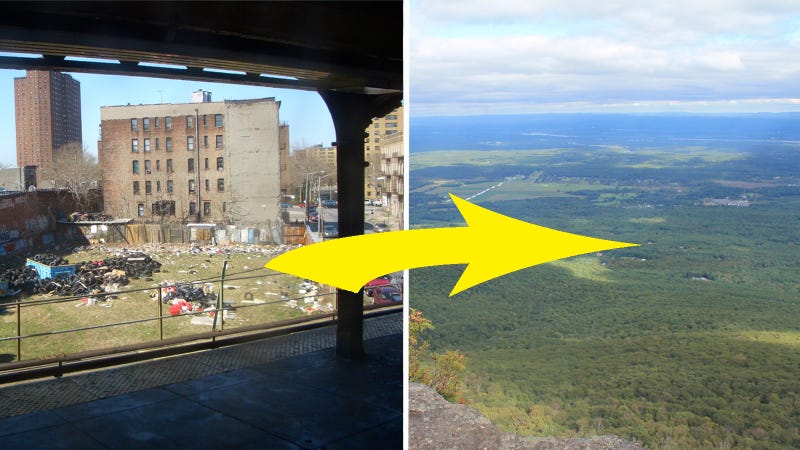 Truck Yeah
The trucks are good!
Gear To Go Outfitters in Brooklyn, NY has realized none of their customers can actually use the stuff the store sells, so they're running a "Trail Taxi" shuttle service to get New Yorkers away from the infernal clatter of the subway and into the relative-wilderness of some upstate hiking trails.
They're charging like $25 to drive from the city to the Catskills (that again to get back), which is pretty damn cheap considering that's about what I spend on gas an tolls between Camp Truck Yeah! up north and Manhattan. You can check out Gear To Go's destinations and suggested hiking routes here.
Hat tip to Gothamist via Sydney Ganon! Image: Andrew Collins via Andy Arthur/Flickr & Seth Werkheiser/Flickr