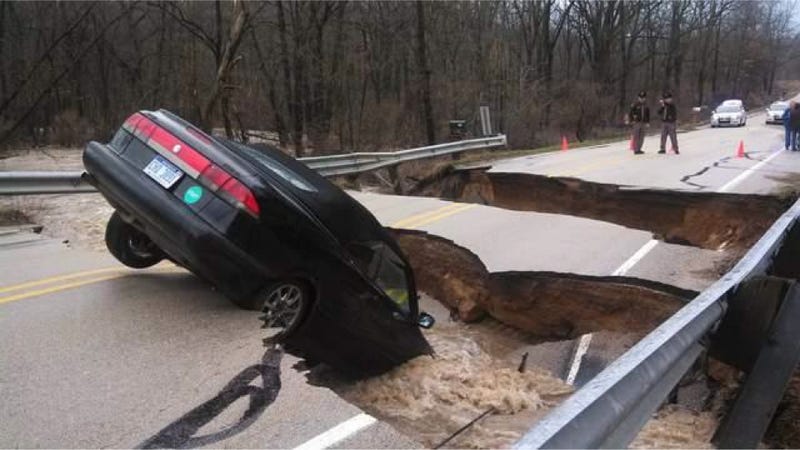 Saab declared bankruptcy in late 2011, and it looks like all the surviving cars are slowly being targeted for destruction one at a time through various acts of mayhem. First it was Vampire Weekend music videos, and now a bridge collapse in Ionia, Michigan.
TV station WZZM reports that high schooler Devin Gorby was driving home on Thursday when he saw that part of a bridge over a creek had buckled. Unfortunately, it was too late for him to stop, and his Saab fell into a hole in the bridge that had collapsed due to flooding. Within 10 minutes, the car was at a 90 degree angle, the TV station said.
Fortunately, Gorby escaped the car in time, and a tow truck was able to extract it. No word on damage to the Saab, but they're generally tough cars so it might be alright.
This is also the second day in a row we've seen the ground open up and swallow cars whole. That shit cray, you guys.
Hat tip to Aaron Foley!