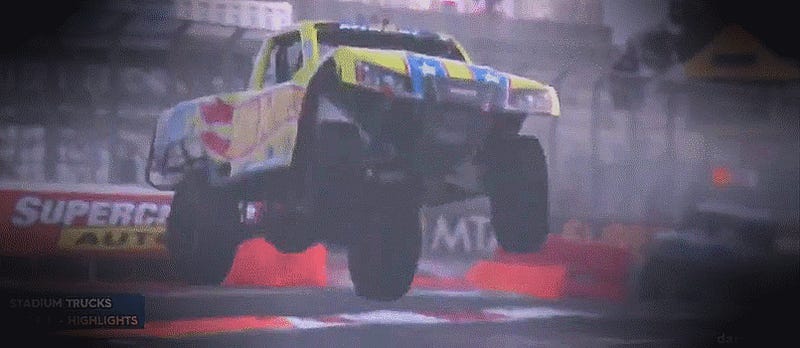 The high-flying two-wheeling Stadium Super Trucks are racing all weekend in Gold Coast, Australia and there have already been enough crashes for an awesome highlight reel.
Matt Brabham has been called one to watch in this series. Here you can watch him here plow straight into a concrete corner in practice:
The Fox Sports highlight reel has a bunch more. It's like watching kids play with R/C cars!
Need more? Of course you do, it's Friday afternoon and you're not done stinking up the office bathroom.
Make sure your sound's not too loud and check out Stadium Super Truck's official reel then:
Such a hysterical series to watch. We've all got to get to one of these races.
---
Contact the author at andrew@jalopnik.com.