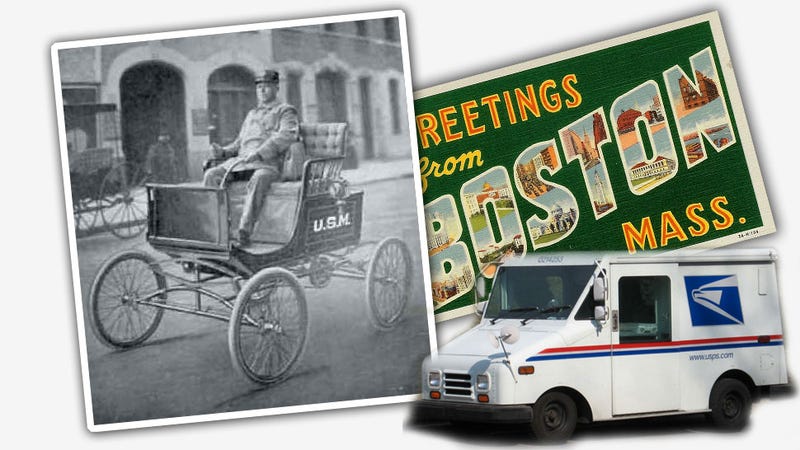 Boston isn't known as a center of automotive history, but here's something they should be known for: Boston was home to the first mail truck.
According to the Early American Automobiles site, Everitt Cameron, a bicycle maker, was the father of the mail truck:
In 1899, however, he became interested in the future possibilities of the horseless carriage and built his first steam car. Two cars of this type were used by the Back Bay Post Office of Boston to collect mail, and it is believed that these were the first automobiles used by the Post Office department.
The car company Cameron started was called Eclipse, and these two 1899 Eclipse steam cars became the ancestors of every mail Jeep you've been tempted to buy for $250 at some government auction.