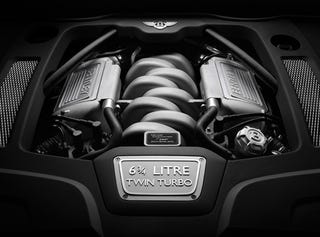 Bentley's 6¾ liter, twin-turbocharged V8 engine has been completely re-engineered for the upcoming $285,000 Mulsanne and is even built by hand at the luxury brand's Crewe, UK plant. Here's how.
In total over 300 new or significantly re-engineered components have been created for the 505 bhp Mulsanne engine. The famed Bentley "wave of torque" (1020Nm/752lb ft) is now delivered in full even earlier, at 1750 rpm, assuring strong acceleration with 0-to-60 mph achievable in just 5.1 seconds (0-100km/h in 5.3 seconds).
Here's a quick documentary from Bentley on how they build this new be-winged beast-of-an-engine.