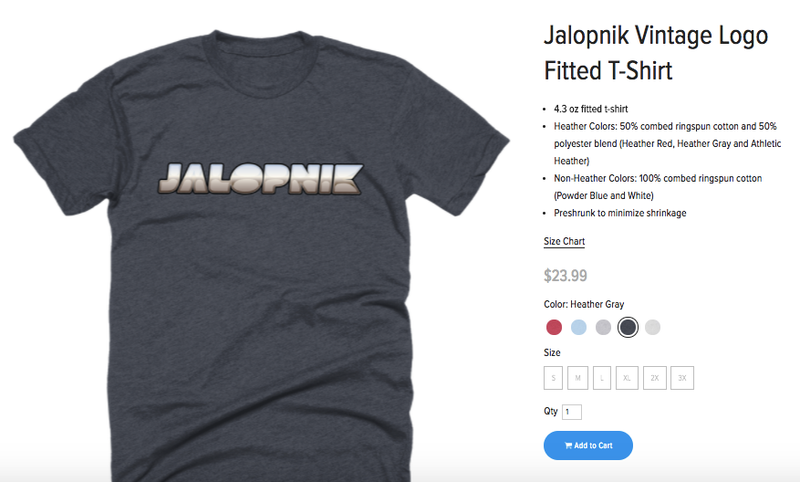 Bright orange isn't for everybody. Some of us look better in vintage chrome. Now, by popular demand, the original Jalopnik logo is here at our official store.
As part of America's most important and culturally significant holiday, Black Friday, the Jalopnik swag store is proud to offer a shirt with the chromed-out banner from ancient previous of Kinja. It's perfect for the lollipop-sucking sunglasses guy in your life, or other mysterious characters!
Also up for grabs is this newly-added shirt with the famous slogan from our spy shots and exclusive photos. Somebody do me a solid and pose with that next to the new Supra, when and if that happens.
Please partake in our e-commerce cash grab! Old BMW parts are expensive, man.