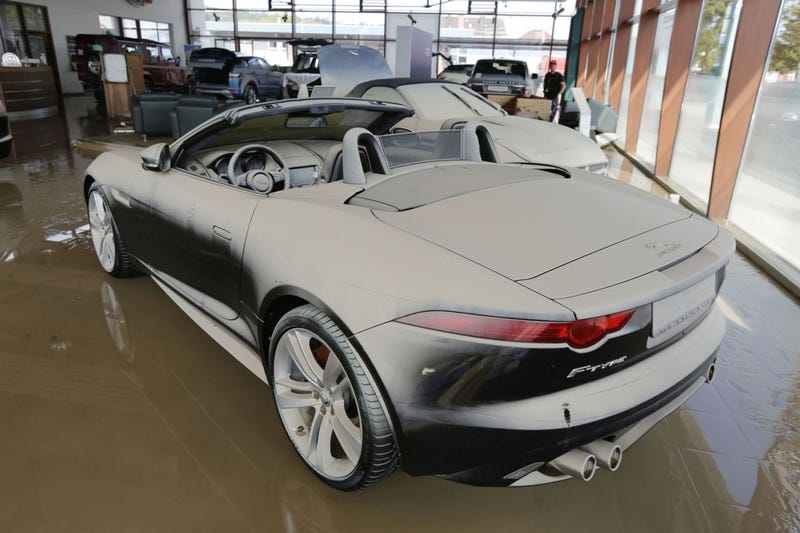 Flooding in southeastern Germany destroyed this beautiful brand new Jaguar F-Type and a slew of other awesome cars. This poor Fischerdorf Jaguar dealer is going through rough times.
Even after drowning, the F-Type still looks mad sexy, and that's impressive. Still, it's a shame knowing that this Jag will probably never drive again. You know what else is a shame? This guy's showroom, which was under at least 3 feet of water.
If you want more pictures of drowned Land Rovers and Jaguars, check out autofans.be. Prepare to weep.