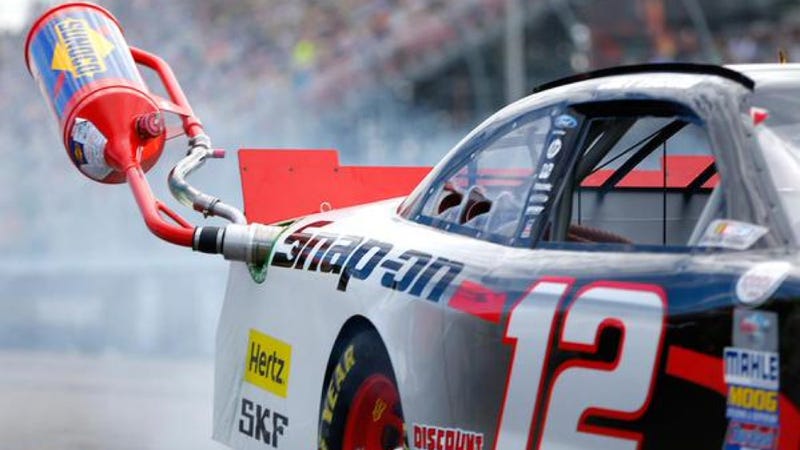 Excuse me, sir, I believe you've forgotten something on Joey Logano's car. Here's a little oops from today's NASCAR Xfinity Series Zippo 200 at Watkins Glen.

Oops.
Watkins Glen's pit lane is backwards from most of the tracks on NASCAR's schedule, hence the fueling confusion.

Given that the race is named after a lighter, I can't help but remember this classic scene from Zoolander:
If you've brought any of the race sponsor's wares to Watkins Glen, please don't use them near Joey Logano's pit, 'k?
Photo credit: NASCAR Xfinity Series
---
Contact the author at stef.schrader@jalopnik.com.