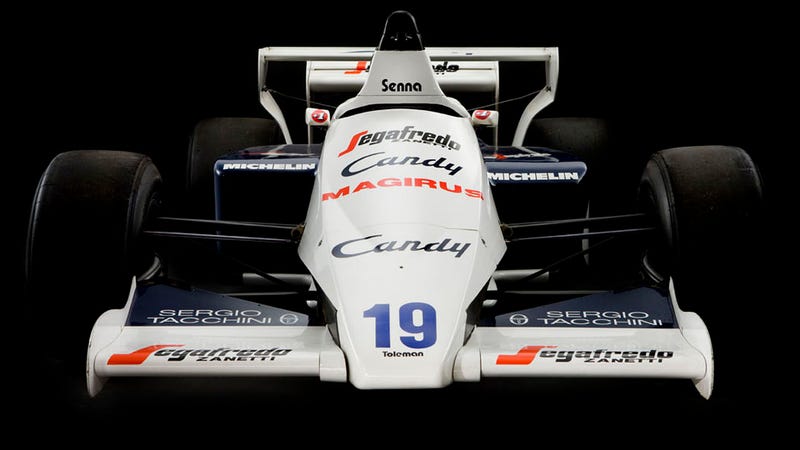 The Toleman TG184-2 that Ayrton Senna piloted in his debut season of Formula One racing will cross the block at a British Auction in May.
Senna finished 3rd in the British GP, 7th in the Canadian GP and most famously 2nd in the rain drenched Monaco GP at the wheel of the Toleman, giving the world a first glimpse at his amazing driving talent.
The car has been privately owned for the last 16 years so there is no real reference point on what kind of price the Toleman will bring. However, if the sale of a signed Senna helmet last month for a staggering $114,000 is any indication we'd guess when the auction gavel finally falls on this amazing piece of racing history the price will be absolutely stratospheric.
Hat tip to everyone who submitted this!