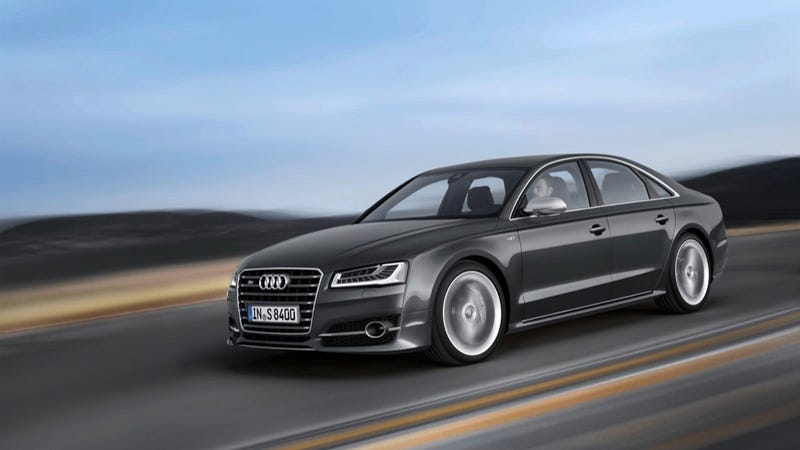 The only way most people will be able to tell the difference between the old A8 and the new 2015 A8 is if they're huge nerds. This is more botox than facelift.
Audi has taken the glacial approach to evolution with the new A8, keeping the shape you know and possibly love, and adding some slight touches. There are the new headlights with LEDs galore as well as a slightly revised rear end.
Under the hood, power comes from the same engines, but the 3.0 V6 now makes 310 horsepower, a loss of 18. Apparently, it gave that power to the 4.0 turbo V8, which now makes 435 instead of 414.
The S8 is still a thing. A 520 horsepower thing.
As for chauffeuring, the regular A8 is still the same short wheelbase, but the A8L has gained five inches. The better to really relax in, I guess.
Other than that, there are some new electronic doo dads like park assist and lane departure warnings, and even better night vision.
The new big Audi's will debut at the Frankfurt Show next month. We'll see how different it looks in person.