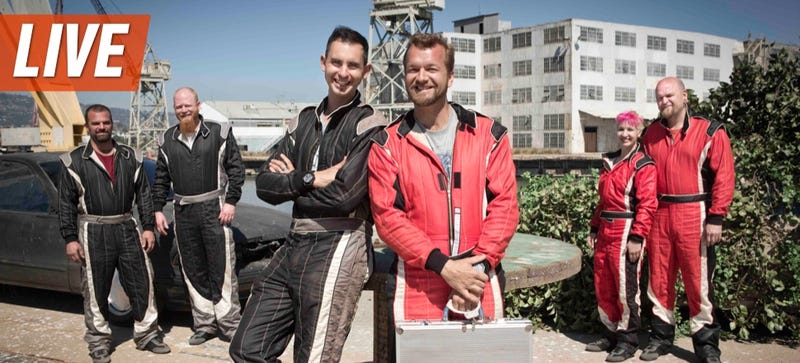 The TV wizards at the BBC are about drop a new car show on the world, and it's just plain rare when they make it with Americans in mind. So that might go a long way towards explaining why were are so, so excited for Mud Sweat & Gears. And now, hosts Jonny Smith and Tom "Wookie" Ford are here to answer your questions.
In case you're still entirely confused about what the show entails, it's basically two delightfully witty and charming British guys building cars, leading teams, doing stunts, and all-around worming their way into our hearts, all for an hour each week.
Still completely befuddled? Well first of all, what the hell, we're trying to make a good impression on the Brits here you guys, but second of all, just watch the promo:
YES that's a Mad Max-ian Pontiac Aztek. See? I told you they were good people. The show starts tonight on BBC America, and we'll be sure to watch.
Both Jonny and Wookie will be here for the next hour or so, answering everything you've got to throw at them. So get to it!