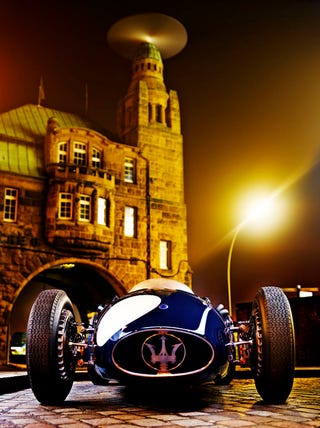 Likely one of the most delicately restored examples of the legendary Maserati 250f racer avoids privateer-hunting soldiers of the Hanseatic League on a Hamburg street after dark. Even at rest, photos of this classic never get old.
Maserati intended for the 250f to be solely for customers to race in lieu of a factory team. To that end the trident-badged automaker provided full works support with factory engineers in attendance at races.
The Maserati 250f paved the way for racers to race when the big guns wouldn't pull the trigger. Got to love them for that, right?
[Bernd Kammerer via The Coolist]