Even though it's actually a Daimler Sovereign we're going to refer to this badge engineered custom car/truck as the Jagchero. Beside the fact no badge attached to this car would be able to hide the fact it's clearly a Jaguar product, Jagchero just sounds better.
Although it was Jaguar originally built this Sovereign, we are unsure who turned the Daimler into the custom car/truck you see here. There are no clear pictures of the custom bed, making it hard to determine whether this Jagchero was built to the standard of last weekend's Continenchero.
Although we can't comment on the build quality we can say this Jagchero sure looks pretty from a distance. If that wasn't enough, underneath the hood of this Series I Sovereign is a 4.2 liter straight six version of Jaguar's famous XK engine. Even if it is wrong hand drive, we would sincerely consider the Jagchero for its £3495 if it were on our side of the pond.
Hat tip to chazlive!
G/O Media may get a commission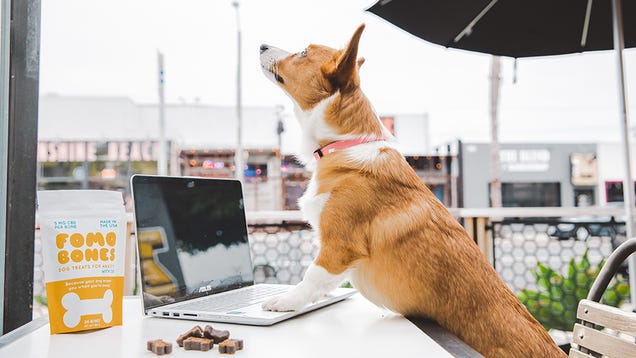 FOMO Bones Dog Treats