Good Morning! Welcome to The Morning Shift, your roundup of the auto news you crave, all in one place every weekday morning. Here are the important stories you need to know.
1st Gear: What's Next After The VW Deal
After seven months, a deal between U.S. regulators and Volkswagen appears to be in sight. Finally. The actual fix for the cars remains to be seen, but as many as 500,000 2.0-liter diesel cars may be bought back, and owners could get up to $5,000 each. That's according to as-yet unconfirmed reports, of course.
It's also been reported that VW has set aside at least $10 billion to cover all the costs associated with the emissions-cheating mess, but even if a deal is announced, there's still the lawsuits and criminal probe to worry about. Via Automotive News:
It isn't clear whether that $10 billion would resolve all of the U.S. civil claims against Volkswagen. That's also more than the 6.7 billion euros ($7.6 billion) that VW said it set aside in the third quarter of last year to pay for repairs and related costs worldwide.
Still, the figure is well below the theoretical maximum penalty the carmaker could face. The alleged civil violations could cost Volkswagen more than $42 billion. Brandon Barnes, an analyst at Bloomberg Intelligence, estimated the cost of buying back all of the vehicles in the U.S. would cost about $9.4 billion.

Volkswagen may also face financial penalties from the criminal probes. The company's total cost could reach about 30 billion euros, according to an estimate from Evercore ISI.
G/O Media may get a commission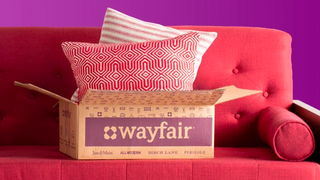 Big deals
Wayfair Surplus Sale
Keep an eye out today and tomorrow for updates.
2nd Gear: All This Over Some Damn Tires
Speaking of cheating automakers, Mitsubishi's hilariously cheap fuel economy trick (over-inflating tires during testing to bump MPG numbers) has that company in some hot water in Japan. Via Reuters:
Japanese officials raided a facility belonging to Mitsubishi Motors Corp (7211.T) on Thursday after the carmaker admitted to overstating the fuel efficiency of 625,000 cars, a revelation that has sent its shares into a tailspin.

A spokeswoman for the company said the raid by members of Japan's Transport Ministry at a plant in the central Japanese city of Okazaki would continue on Friday.

Earlier on Thursday, Mitsubishi shares slid for a second straight day, hitting a record low amid concerns about the potential cost of compensation and fines from the biggest scandal to hit the company since a defect cover-up a decade ago.
3rd Gear: GM Surges In Q1
General Motors has some very good financial news from the first quarter of 2016. Will it make Wall Street listen? Via Automotive News:
General Motors' first-quarter operating profit surged to its highest level since before its 2009 bankruptcy, driven by stronger pricing in North America and a sharp reduction in losses at its European and South American units.

GM said today its pretax operating income — the figure the company considers most reflective of its underlying performance — rose 28 percent, to $2.66 billion. That amounted to a pretax profit of $1.26 a share, hurdling the $1-a-share average forecast of analysts, compiled by Reuters.
4th Gear: EV And Hybrid Loyalty Is Way Down
Edmunds today announced that based on their research, only 27.5 of all hybrids or EVs in 2016 so far are getting replaced with another hybrid or EV, way down from 38.5 percent last year.
Part of it's cheap gas, and part of it is that non-electrified vehicles are really efficient too these days:
"This trend is not an indictment of the quality of these cars – hybrid and electric vehicles tend to be equipped with some of the most sought-after technology on the market today," says Edmunds.com Director of Industry Analysis Jessica Caldwell.

"This is an economics trend, since today's low cost of gas no longer makes it worth paying the price premium of hybrids and EVs. And there are so many fuel-efficient vehicles on the market today that environmental concerns weigh less than they might have in years past. When you're buying a vehicle that can get over 30 mpg, you can still say you're doing your part to help the environment."
5th Gear: Yet Honda Vows To Make The New Accord Hybrid Work
But automakers are hardly giving up on electrified vehicles. Honda yesterday unveiled the 2017 Accord Hybrid, which gets 49 miles per gallon in the city and 47 mpg on the highway, and said it aims to boost sales of that sedan over the old model. (Which, shockingly, was a car I rather liked.)
From The Detroit Free Press:
Honda vowed to double annual sales of its Accord Hybrid after the 2017 version of the mid-size sedan goes on sale this spring and said the new car is part of a renewed strategy to aggressively boost sales of hybrid, electric and fuel cell vehicles in the coming years.

"In this era of sub $2 per gallon gas, we know this is a challenging target," said John Mendel, executive vice president for Honda of America.

Honda sold about 14,000 Accord Hybrids globally last year, but it stopped producing the car about half-way through the year so it could move production to Japan.

Reverse: 100 Million
Neutral: Can EVs And Hybrids Become Relevant Again?
Or will the cheap gas of now stunt development for when we need them later?