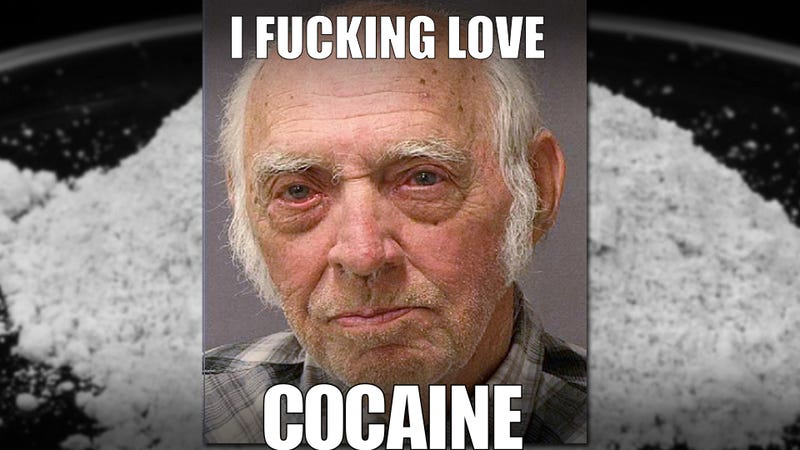 An 87-year-old horticulturist from Indiana was pulled over on 1-94 west of Ann Arbor, Mich., last Friday for tailgating. And then things got weird. When it was over, the senior citizen and $2.9 million worth of cocaine were in police custody.
After refusing to let his pickup be searched by police, drug-sniffing dogs were called in and 87-year-old Leo Sharp was arrested for possession of 104 kilos of cocaine, with a street value of about $2.9 million dollars.
The elderly plant specialist claims that he was forced at gunpoint to transport the party dust to an as-yet-undisclosed location. Sharp was released on $10,000 bail, and what promises to be a very interesting court hearing is scheduled for November 10.
Two things to learn from this episode: First, never ever carry three million dollars' worth of blow in your vehicle. Second, if you're somehow already doing that, for God's sake mind your following distance.
Photo Credit: AP/U.S. Marshalls