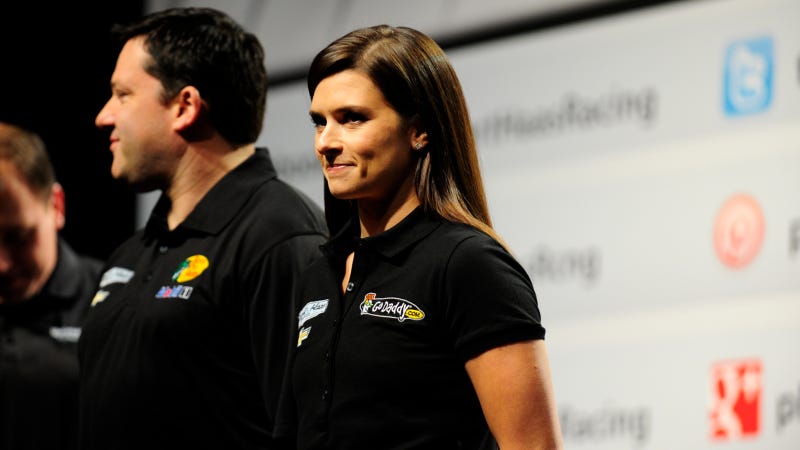 A couple of months ago, NASCAR driver Danica Patrick filed for divorce from her husband of seven years, physical therapist Paul Hospenthal. She said that the marriage was irretrievably broken.
It seems she rebounded pretty quickly though, as Patrick is now dating fellow racer Ricky Stenhouse Jr.
Patrick and Stenhouse have allegedly been friends since she started racing NASCAR. She also encouraged him to get a haircut to clean up his image.
After about 24 hours of speculation, Patrick went public with the relationship to the 25-year old racer. She says she won't be racing him any differently, but she does note that there might be a lot of bump drafting.

I'm betting this is both on and off the track. HIII-OOOOOO.
(Hat Tip to Brian1321!)
Photo Credit: Getty Images