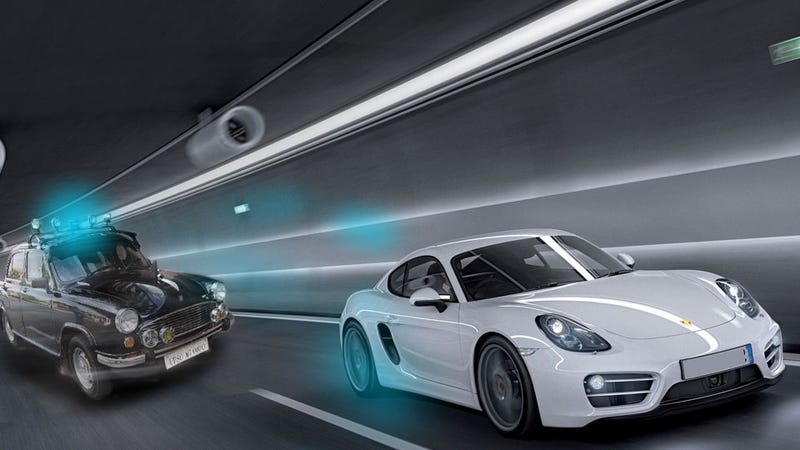 Would-be bounty hunters take note: There is now an active arrest warrant in India for Porsche CEO Mattias Müller, as well as eight other Porsche executives.
An ongoing legal dispute between Porsche and its former distributor in India has now blown up into a criminal case, with Indian courts having issued arrest warrants for several Porsche executives.
Porsche's response? "Good luck with that."
As reported by The Truth About Cars this morning, a court in Jaipur has issued warrants against Müller and others. The court says that Porsche engaged in "cheating, dishonesty, extortion, criminal conspiracy and breach of trust" in dealing with their former Indian importer, Precision Cars India, according to TTAC. (Here in America, we call those things "doing business.")
Here's the deal: Porsche is relatively new in India, and they selected Precision Cars to be their exclusive importer in 2003, according to the New York Times. But in May of last year Porsche selected Volkswagen to be their distributor instead, but they did so without notifying Precision Cars, the importer claims. They say that means a breach of contract, which led to a lawsuit and now these criminal charges as well.
It may sound funny, but the Indian courts aren't messing around. India's Central Bureau of Investigation has reached out to Interpol seeking their help in apprehending the Porsche board members.
Porsche, for their part, say this is all ridiculous. Here's a statement they gave to the Financial Times:
"The allegations in the criminal proceeding in which the court in Jaipur, India, has issued the bailable warrants are in the view of Porsche baseless and without any material substance... The filing of criminal proceeding is an afterthought and just an attempt by the former importer to open a new – in the view of Porsche's local lawyers inherently frivolous – proceeding."
So if you're in India and you see any Hindustan Ambassador police cars chasing after well-dressed German guys in Porsche Caymans like the picture above, now you'll know why.
Interestingly, the FT says this isn't the first time this kind of thing has happened with Western companies in India:
The disagreement is the latest in which big western brands have become entangled in long and complex court cases with former Indian partners, as they attempt to grow their own businesses in Asia's third-largest economy. Last year German sports manufacturer Adidas found itself embroiled in a legal dispute with two former executives of its Indian subsidiary, Reebok India, after allegations of commercial irregularities.
We'll see what happens here, but I don't really expect to see Mattias Müller in handcuffs anytime soon.