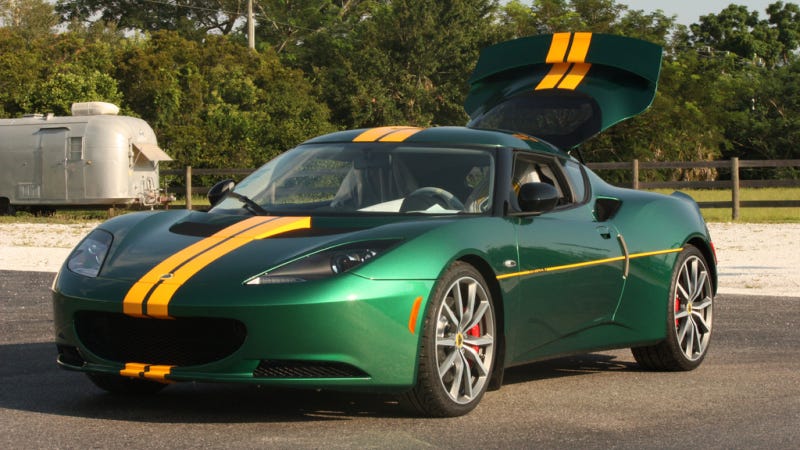 When Lotus was under Dany Bahar's leadership, they did all sorts of weird things. They inked a deal with noted automotive maverick Swizz Beatz. They also introduced about 37 cars that Lotus was planning on building in the coming six years. But one smart thing they did was get Bob Lutz, everyone's favorite auto exec, on board as a consultant.
He was given a Lotus Evora as part of the package. But then Lutz went packing so he could take gas engines out of GM trucks to make electric trucks and put supercharged GM V8s in electric cars to make hot rods. The Evora that he was given by Lotus was taken out of his strong and burly man hands. Now it can be yours.
The green and yellow paint scheme hearkens back to Lotus' first race cars in the 1960s. It matches quite nicely with the black interior with red piping.
It seems Lutz never even took delivery of the car; It only has 40 miles on the clock. All of the options made the Evora's MSRP $95,010, which is what it is selling for now.
The car is at Lotus Southpointe in Sarasota, Florida. Get down there now before Maximum Bob can reclaim what is rightfully his.
Photo Credit: Lotus Southpointe