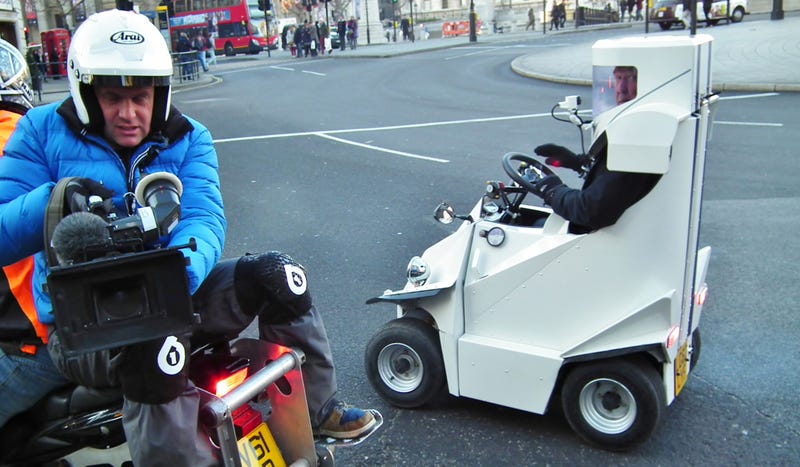 After a pretty long hiatus, Top Gear returns to British TVs, American's illegal downloads, and pirated YouTube clips this Sunday. It will be on American TVs a week later, if you can wait that long.
I'm pretty damn excited. Now the BBC has announced what will be in the first episode:
Jeremy tries to make a car smaller than the Peel P50. That's what the robotic Dr. Who-esque thing that we showed you a few weeks ago was all about.
James takes the Bentley Continental GT Speed off road for a little bit of rally action.
Richard is on the track with the Pagani Huayra. We're betting they all make fun of how it's pronounced and spelled.
Damian Lewis will do the whole Kia C apostrophe D star in a reasonably priced car bit.
Sounds like a pretty solid start to the season, although there are other challenges that I'm looking forward to more. Let us know your level of excitement below.