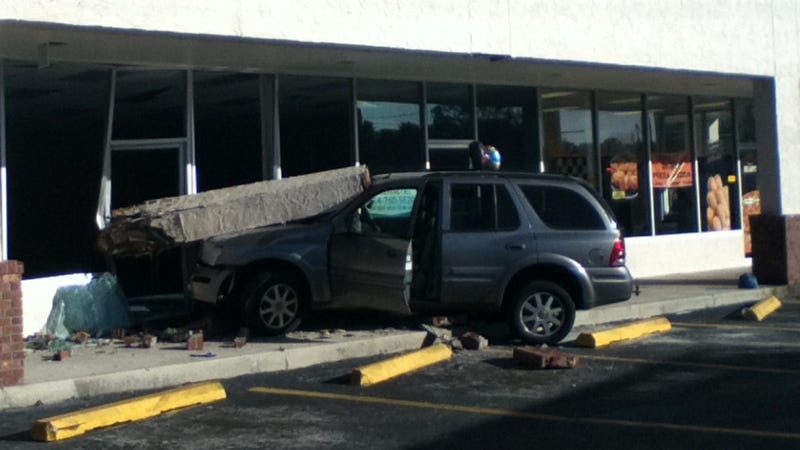 Well, we should probably change that to "used to drive." A Floridian driver literally just crashed this Buick Rainier into what appears to be an empty strip mall in Fernandina Beach, Florida.
A man and woman were in the car when it crashed right next to the Little Caesar's Pizza.
Looks like they were probably ok. Not too sure about the poor Rainier.
Floridian drivers have a bad reputation around these parts. This doesn't really help their cause.
(Hat Tip to Steve!)