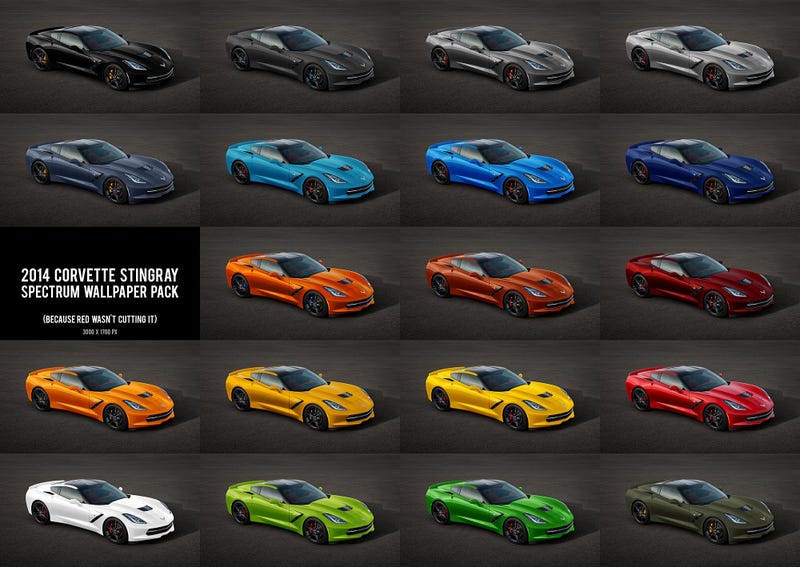 While every other publication has totally ignored the 2014 Corvette, we've been covering this lesser known debut at the Detroit Auto Show. But so far we've only seen it in grey and red.
Well, here it is in every color you could ever want in high resolution.
One complaint I've heard about the design from a few people is that it doesn't look cohesive. The black a-pillars and roof makes it look like 14 different people had different ideas about where to go with the design.
I happen to like it, but think it looks better in darker colors. But what do you think? Does the Stingray look best in black or awesome in lime green? Check out reader Webb's renders and let us know below.
(A pass of the photoshop blur tool to Webb!)