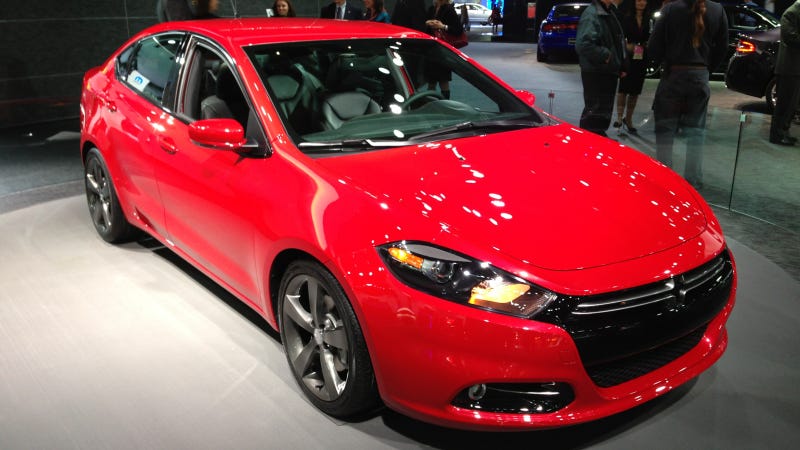 The new Dodge Dart is a great looking little Italo-American sedan, but it doesn't have much to offer the enthusiast. Hoping to remedy this, Dodge unveiled a new Dart model at the Detroit show today with a bit more power and a sportier suspension. It's called the Dart GT.
Just don't expect the GT to be a badass, Mazdaspeed3-fighting SRT model or anything. This one has 184 horsepower and 174 lb.-ft. of torque, an improvement over lesser Darts with only 160 horsepower. Dodge says it also carries a sport suspension with frequency-sensing damping shocks to "cater to the driving enthusiast."
I could be wrong, but I have a feeling that the "driving enthusiast" will want to hold out for more power. SRT has been on a roll lately, and when they get their hands on the Dart, I have no doubt it will be more memorable than this.