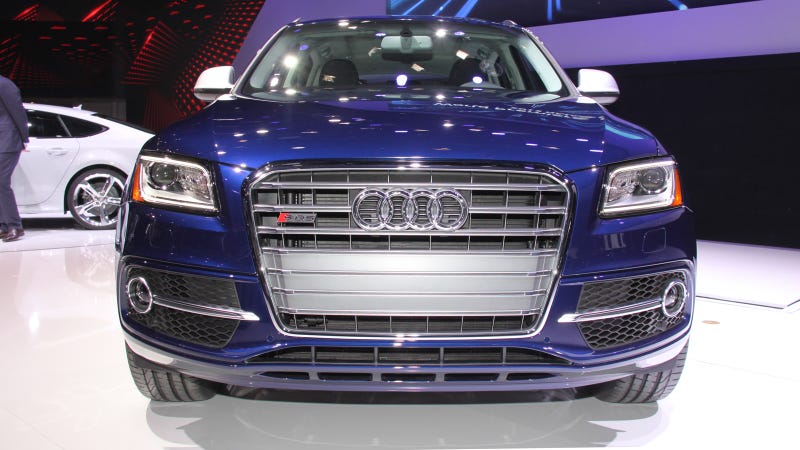 Audi is going diesel crazy for the US, but surprisingly they yanked the trucker motor out of the planned SQ5 and stuck in a twin-turbo gas V6 instead. Are you heartbroken? We are.
Indeed, Audi were the ones who told us it was Dieselzeit in America. Not only do we like that diesel fits American driving styles, with torque to get off the line and make passes on the highway, but it appeals to green-minded buyers, too.
Instead there's a corporate 354 hp, 347 lb-ft. torque supercharged V6. With Tiptronic coming standard, the car should get to 100kph (62 mph) in just 5.1 seconds. That's what happens with a torque converter self-shifter, all wheel drive, and a pair of turbochargers. It's not groundbreaking, but it's quick.
Now that we've seen this thing in the aluminum und schteel, we can tell you that it's the same handsome Audi as you've seen for the past few years. No crazy bodykit, just a few thin lines of
Still, Audi likely won't have any trouble selling the SQ5 once it gets in showrooms later this year.