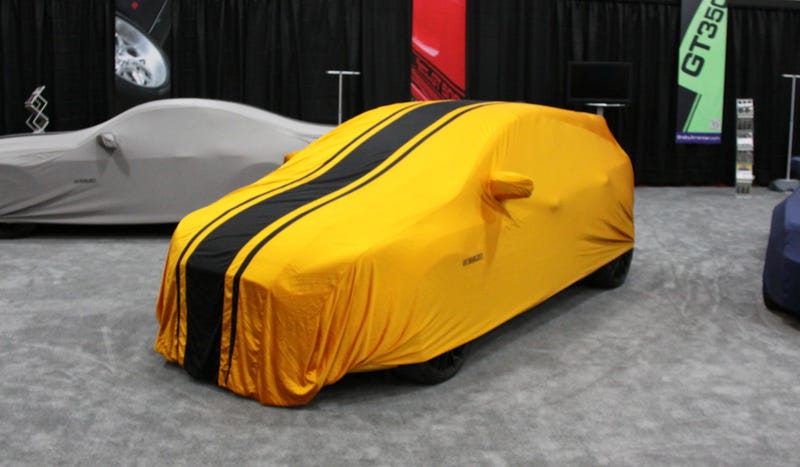 Auto shows are rarely surprising anymore. We typically know what every single car is that's coming out well before the show.
But then again, there are some surprises. Shelby had a still covered one when we arrived in Detroit this morning: A Ford Focus ST. Interesting.
Details are currently non-existent on the car. We just wanted to let you know there's something to anticipate from Shelby besides a random Mustang.
Ok, carry on.