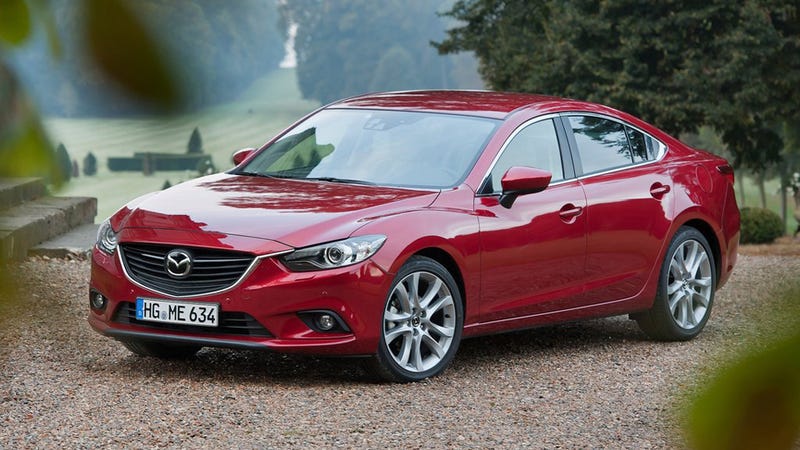 Don't put in that order for a Ford Fusion just yet — for the same money you can get an equally sexy 2014 Mazda6 that gets the same MPG! Wait, hm. This is going to be tough.
Mazda announced today that the 2014 Mazda6 will start at $21,675 (with destination charge) and get 26 city/38 highway/30 combined with the auto. Knock off one MPG on each of those stats for the manual. Who knows if these will be as high in the real world, as Ford owners are currently finding out.
These numbers all come with Mazda's 2.5 liter Skyactiv four cylinder, putting out 185 horsepower and 184 lb-ft of torque. This is up a bit from the Fusion, but only by a margin of 10 horses.
Trim levels on the Mazda6 go up to $25,290 (with destination) for the mid-level and $30,290 (with destination) for the top level trim. This is, again, right in line with the Fusion. In any case, who cares what stuff you get, so long as the Mazda still looks like it does and drives like we hope it will?
Truth be told, it might look like the Fusion and the Mazda6 (which used to share the same platform in the past) are equally desirable, but we can't help but admit our crush for the Mazda. We can't imagine the Fusion is better to drive than the Mazda, and then there's always the 2.2 liter Madza6 diesel coming out in the second half of this year.