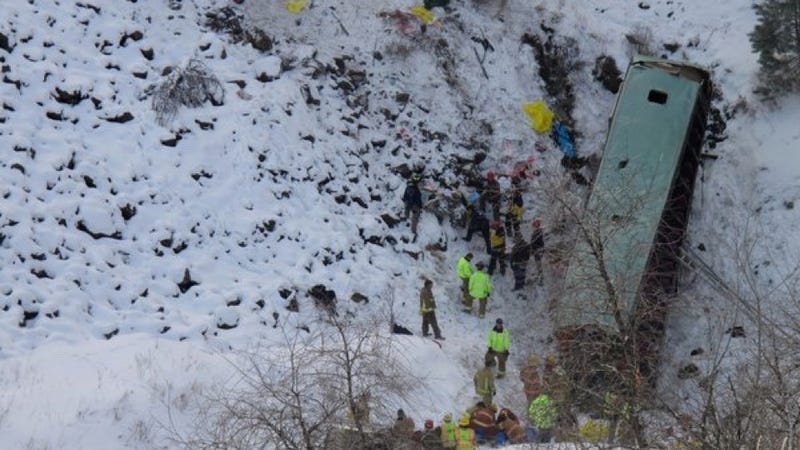 Sad news today out of Oregon after at least nine people were killed and 20 others were injured when a charter bus plunged off an icy road, the AP reports.
The crash occurred around 10:30 a.m. local time along Interstate 84 near Pendleton, Ore., about 200 miles east of Portland. The AP says the bus "careened through a guardrail and down a steep embankment." About 40 people were onboard.
Rescue workers had to descend the hill with ropes in order to retrieve the crash victims, according to news reports. The bus is owned by a travel company in Vancouver, B.C., and state police told the AP that the bus was en route from Las Vegas to Vancouver.
Seattle TV station KING5 said that this was the second fatal crash to occur today on northeast Oregon's frozen-over roadways. A 69-year-old man was killed in another crash earlier that morning on I-84 near Stanfield, they said.
Photo credit Tim Trainor/ East Oregonian via KING5