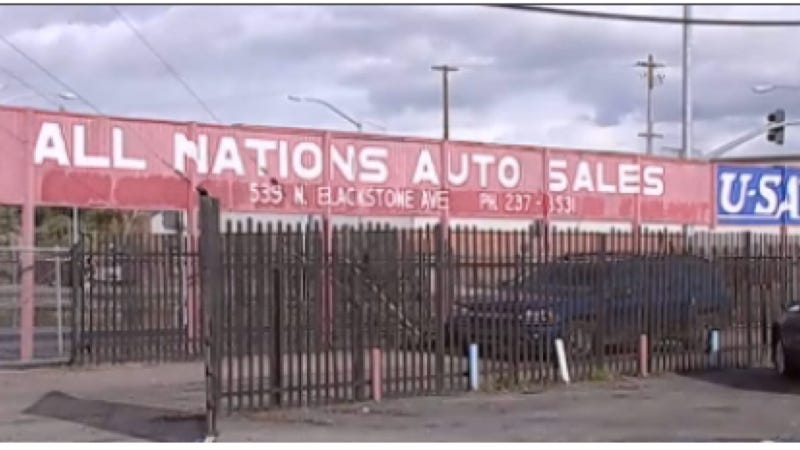 How's this for an unhappy holiday? In Fresno, Calif., a used car dealer had 8 SUVs stolen on Christmas night. That's not unexpected news from a city regularly in the running for Car Theft Capitol. But here's the interesting bit: the criminals reportedly disabled the dealership's alarm system, security cameras, and then stole computers and even the furniture. Because used car dealership decor is all the rage this season.
Local station KSEE reported that the Christmas grinches even made repairs to the vehicles before stealing them. I mean, I guess if you have the opportunity to change the fluids and tighten some belts before you swipe some rides, it's a sensible thing to raid the service departments.
There's no word on what kinds of SUVs were stolen, but this doesn't look like some high-end luxury dealership, so those hooligans involved probably made off with an 11 grand Yukon, maybe a Jeep Liberty or two if they were lucky. You know, stuff like that. That's worth stealing, right?
Fresno police are still looking for the suspects involved the case and people are asked to contact authorities if they have any information regarding this crime. No word if any fake wood dealership desks have hit the black market yet. Design within reach, indeed.
Video/photo credit KSEE