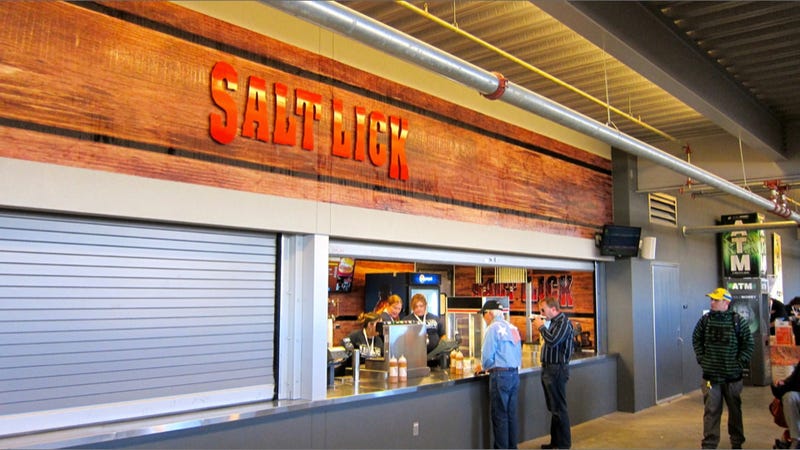 I was out wandering around during the first practice session when I noticed a familiar site: Austin's famous Salt Lick BBQ. Technically, it's from Dripping Springs, but it's a short and beautiful drive from the City of Weird. Now they've got their own little outpost at the Circuit Of The Americas grandstand.
Let's not overstate it. Salt Lick isn't the world's greatest BBQ. If you're looking for slap-yo-mama brisket go to Franklin's and wait in line for three hours. It's what I'd call a "respectable" brisket, which is certainly better than what most out-of-towners will be used to.
Also, no one outside the COTA venue will charge you $12 for nachos or a BBQ sandwich. If they do, you're legally allowed to shoot them. Just get in there early and bring cash.