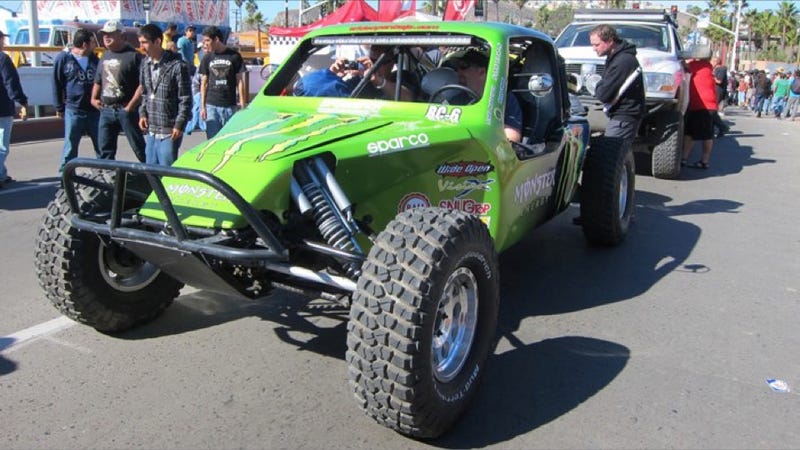 Whilst Messrs. Clarkson, May, and Hammond galavant around America's Western states and Mexico in a pack of supercars, their magazine counterparts are on the ride of a lifetime.
Top Gear Magazine entered a team in this year's Baja 1000, with Oliver Marriage and Justin Leighton blasting across the desert in a Subaru-powered buggy. Marriage said it took them a few days to get the hang of it, but they're now out there, racing and trying to see through a massive cloud of dust.
The buggies feel unstoppable, yomping through the scenery and generally proving to be as much fun as they look. We've had to learn a lot - not just about driving, but radio and navigation. Luckily for me I don't have to worry so much about this, but my co-driver Justin, in between wielding cameras, is in charge of god knows how many radio channels and a frankly baffling sat nav system.
Marriage and Leighton won't drive the whole 35-hour race, but will swap out with another crew along the way. Sounds fun. Maybe Jalopnik should field a team someday. How do you think we'd fare? Sound off below.
Photo credit: Top Gear via Facebook