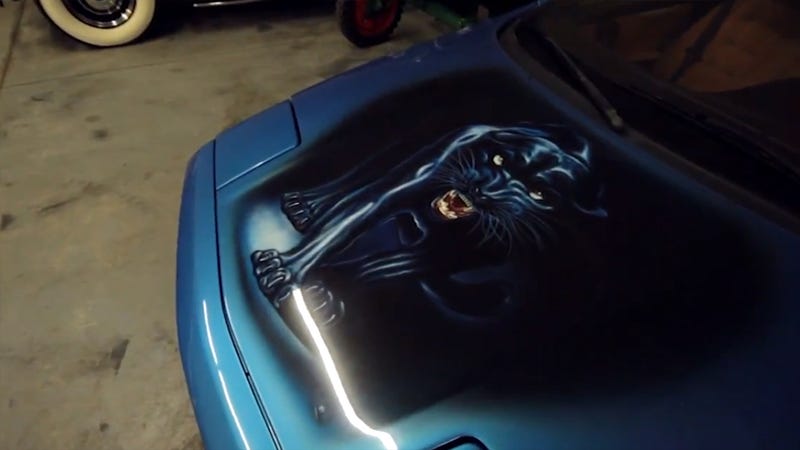 What kind of madman takes a rare three-seat-wide French sports car and paints a black panther on the hood? We need to find out.
We saw this outstanding work of art today as we gazed into Junkman's destined-to-be-legendary car collection. 408abel1 saw that its mystery must be solved.
Come on Jalopnik. Get a high-res picture of the Panther artist's signature and start an online hunt for the artists identity and back story of the piece.
We've already documented the greatness of custom vans and their painters. Now we need to track down the painter responsible for painting a panther on the hood of Junkman's Matra. Sixty percent of the time, these kinds of searches work every time. Let's get started people.
Photo Credit: Drive