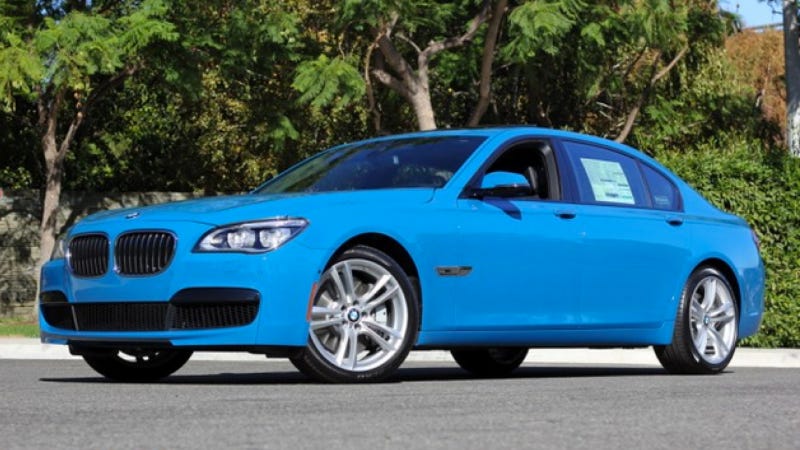 Whenever you see a large, German sedan, chances are that you'll see it in one of three colors: Black, White, or Silver and, sometimes, brown. It makes them stealthy and blend in, but it's also sooooooo boring.
So what would a BMW 7-Series look like in a color that isn't mind-numbingly dull? One BMW dealer in California decided to find out.
Century West BMW in North Hollywood, CA convinced BMW to finish one 750Li in the classic hue of blue.
It took a good bit of convincing, and $5,000, but Century West now has the only Laguna Seca Blue 7-Series ever built. The car, which also has the M-Sport package, looks quite aggressive.
It's no Alpina B7, but this shade of blue actually makes the 7-Series stand out among a sea of beige German sedans. Not too shabby.
Photo Credit: BMW Blog