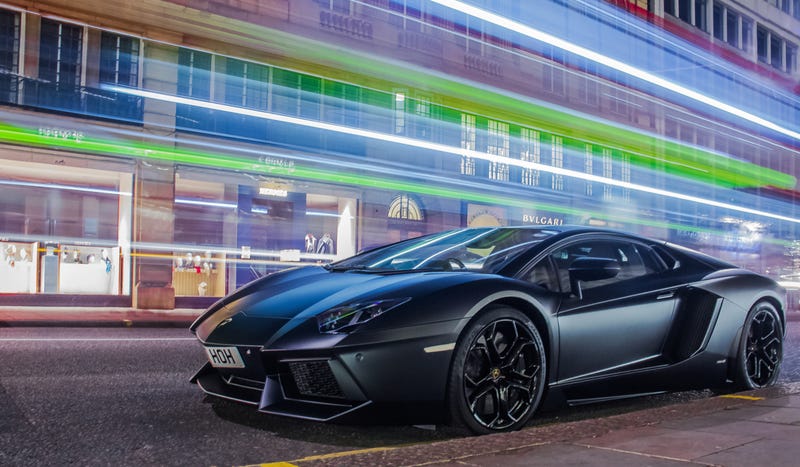 By the transitive property of Volkswagen Automotive Group, Lamborghini is releasing a diesel in approximately 18 months.
Welcome to Morning Would, where we present you with some of the most desirable, controversial cars ever built and ask what you would do to drive one.
Of course, the transitive property of Volkswagen Automotive Group is neither scientific nor accurate in its predictions beyond random chance. However, it stands to reason that, as a brand under the VAG umbrella, Lamborghini may someday be using a diesel engine. After all, Audi has proved their motorsports credentials time and time again at Le Mans, and has toyed with the idea of a diesel R8. Chances are good that Bentley will have one soon, and Porsche is already offering VAG Diesels in both the Panamera and Cayenne. And to top it all off, Lamborghini did start out by making tractors. How long before the raging bull has an oil burner under its hood?
With the release of the Estoque concept sedan several years ago, Lamborghini said that, when it made it to production, it would have a diesel, or a hybrid, or the V10 from the Gallardo. (They were feeling particularly indecisive that day.) Of course, they never put into production, so we can't say if they'd actually forsake that V10 wail for a low-revving, high-torque power plant. If they did do such a thing, would you rock it?
The diesel isn't the fume spewing, loud, slow, and rough engine it was in days gone by. But is it ready for some Lamborghini primetime? Let us know in the comments..
Photo Credit: Ben