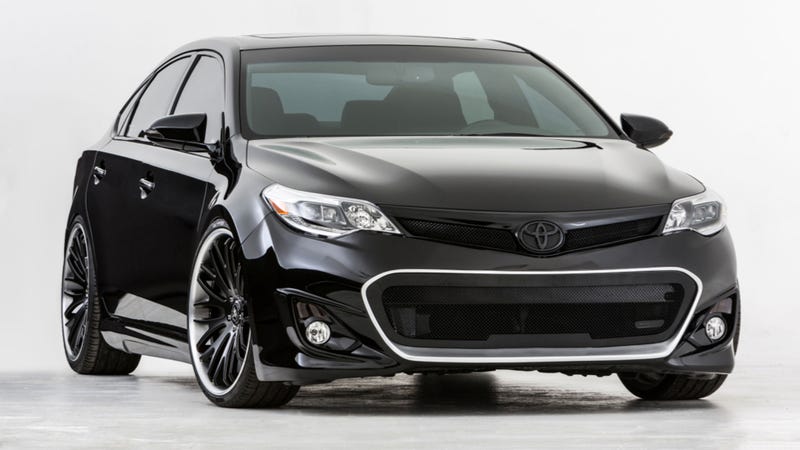 It's been a long while since any Toyota could claim cool cred, but with a some fancy bodywork and a few interesting colors, anything is possible, right?
This year's SEMA show features a number of gussied up Toyota Avalons, which have for a while had been right up there with Buick as the ultimate old people cars.
But is slapping on some black paint and throwing on a set of 22-inch rims too close to Ford's attempt to maraud the Panther platform for comfort? You be the judge.
The black Avalon, created by DUB Magazine, looks suspiciously Marauderish, but the white one, with its white and silver Space Balls escape pod seats, might actually be something new. What do you think? Is this Avalon a ride worth pimping, or should it get the bigger bumpers and bland coloring that might be more appealing to older drivers? After all, it's still just a big front wheel drive Toyota.
Photo credit: Toyota