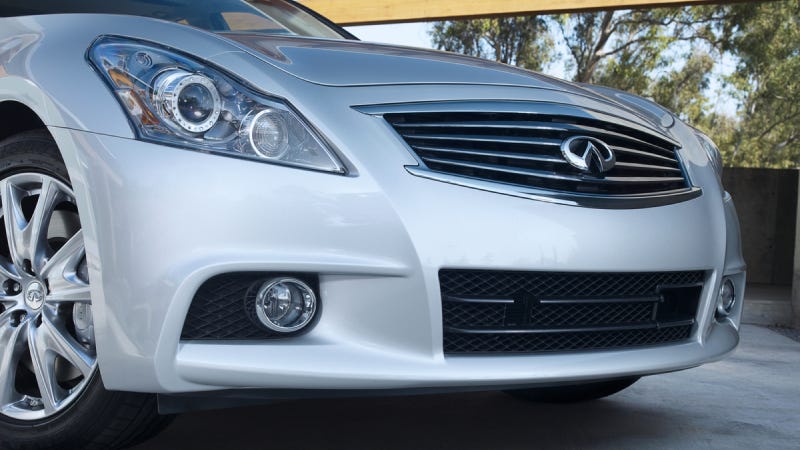 From inception, the Infiniti G37 has been Nissan's "BMW 3-series killer." And just like any car labeled as a "BMW 3-series killer," it didn't kill the BMW at all.
The intention is the same with the 2014 G37, which we'll see in Detroit.
Currently, the G37 only offers one engine, a 3.7 liter V6 (the 2.5 liter experiment only lasted for one model year). The 3-series offers a whole slew of engines to give people tons of options.
It is anticipated that the new car will have a ton of engine choices in order to compete with the BMW on every level.
We've gotten a brief look at a very camouflaged car 2014 Infiniti G37, and it looks like the car will be growing in size and gaining a more flowing, curvy design.
But can it kill a 3-series? That remains to be seen.