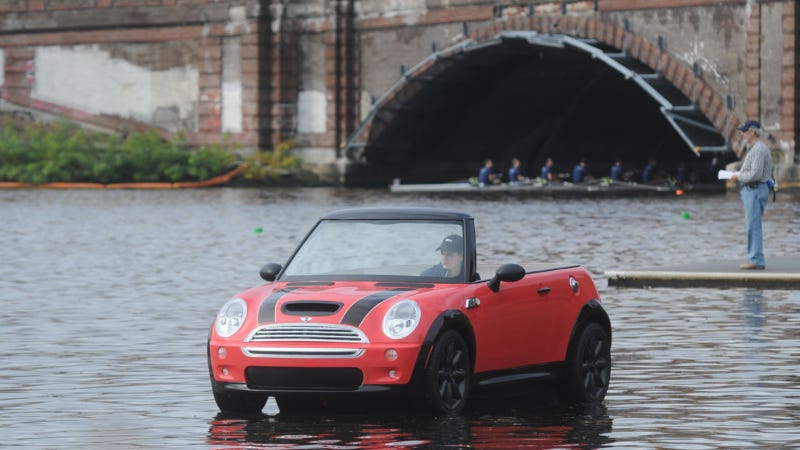 I love cars as much as you do, but I am cognizant of their main two limitations: they cannot drive on water and they cannot fly when you drive them off cliffs. Both of these things are a real shame.
But this weekend, luxury SUV-maker Mini unveiled what they say is a solution to that first problem: a droptop Mini Cooper boat which went motoring along the Charles River in Massachusetts during the Head of the Charles Regatta rowing race.
Don't expect the kind of vehicular hooliganism you can usually expect in a little Cooper S, though. It may look like a car, but it's just a boat outfitted with authentic Mini parts, not something like an Amphicar. It's powered by a six horsepower outboard motor and was used this weekend to monitor the safety of the rowers, Mini says.
It may not be a true sea-going road car, but it's still pretty cool. And with Mini having recently decided to unceremoniously drop out of the WRC, maybe they can get into boat racing instead.
Tell us — would you put a Mini Cooper boat in your garage, er, dock?
Photos credit MINI.