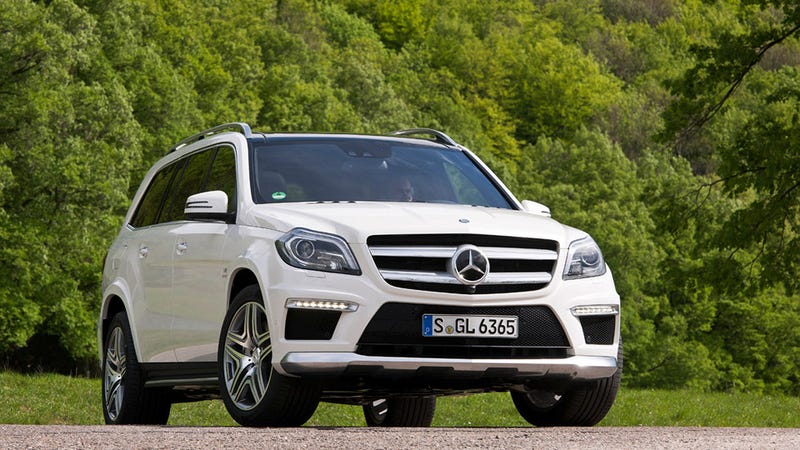 G63 AMG just a little too...agricultural for you? If so, then maybe this super-SUV is the truck for you. Mercedes has dropped its ubiquitous 5.5-liter, twin-turbo, 550 HP V8 into the mommy-mobile and called it the GL63 AMG.
But, as a Jalop, you rightfully detest all SUVs that don't actually go off-road, right? So why should you care about yet another big, heavy automotive abomination? Well, let's say you happen to be a well-heeled parent that hasn't yet farmed out school run duties to a Swedish au pair, you'll be able to haul six of your offspring to 60mph in just 4.9 seconds and onto a top speed of 155mph.
Other parents will be notified that you can afford to spend $100k+ (no price yet) by the presence of bright red brake calipers, LED running lights, aluminum sills, quad exhausts, AMG badges and other farkles.
Think of that crested AMG fob as the ultimate in one-upmanship at one of those suburban key parties we hear so much about.