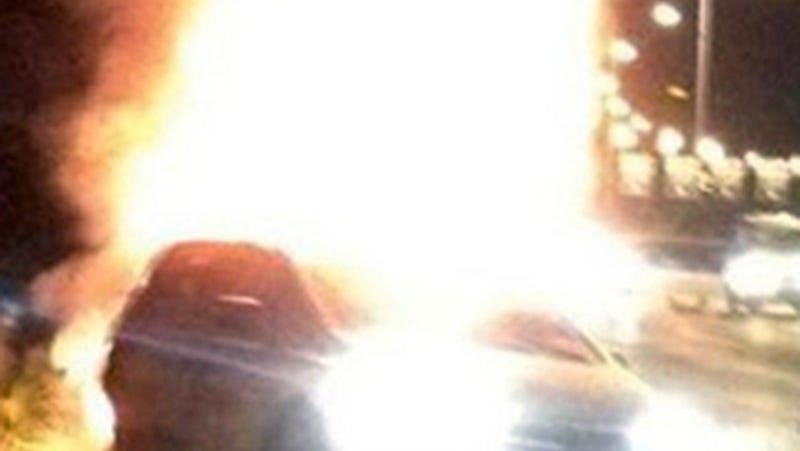 The safety of electric vehicles is being questioned in China after a crash involving a BYD taxi resulted in this massive explosion, killing its driver and two passengers.
Only two weeks after a Ferrari 599 GTO-taxi collision left three dead in Singapore, a drunk driver in a red sports coupe crashed into two taxis in Shenzhen, China.
One of the cabs, an electric BYD, burst into flames just after impact, incinerating its driver and passengers. The driver of the coupe reportedly had been drinking, was seen by witnesses driving very fast, and may have been distracted by the three women riding with him. He fled the accident, but later turned himself in to Shenzhen authorities.
A passing cab driver caught the fire on video.
Photo credit: TVS1/Beijing Cream