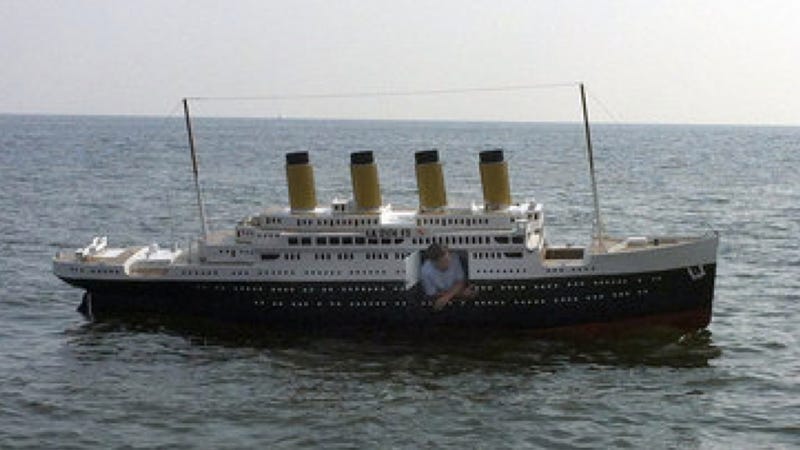 It was a commute to remember; an unusual boat appeared near the Lake Ponchartrain Causeway last Wednesday, bringing traffic to a crawl.
Distracted by what looked a distant ocean liner situated in vast but very shallow Lake Ponchartrain, New Orleans commuters slowed down more than usual. Upon closer inspection, the vessel turned out to be a 23-foot-long model of the RMS Titanic, and there was a dude inside.
Already known for rush hour sluggishness, the 24-mile-long Lake Ponchartrain Causeway became even more congested as motorists slowed to gawk at the detailed replica. A survey crew working under the causeway snapped a few pictures of the miniature Titanic, which WWL-TV found out is owned by Metarie resident Mark Koch. He bought his version of the sunken unsinkable ship for $9,000 on eBay.
The real RMS Titanic sank on April 15, 1912, taking with it the lives of more than 1,500 people. If this one were to run into trouble, we're pretty sure the skipper could escape through the large door in the side of his boat. Plenty of people called the Coast Guard about Koch's Titanic, but they declined to respond. (Hat tip to Patrick!)
Photo credit: Greater New Orleans Expressway Commission