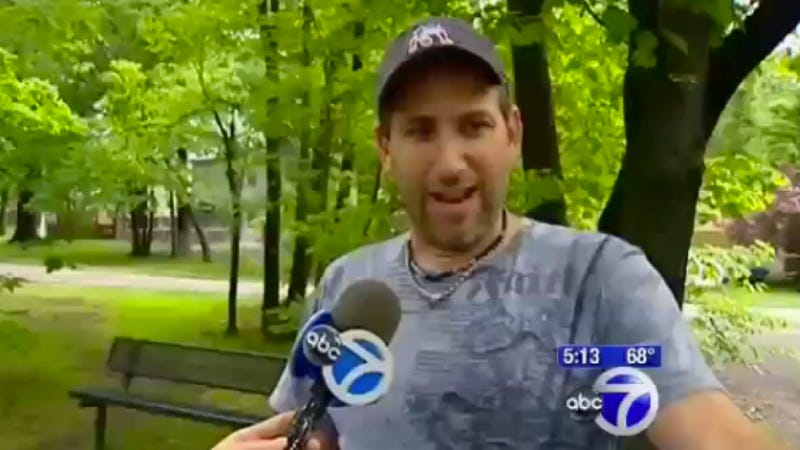 If your kid ran toward a cliff, would you think to put your car in park and set the hand brake, or would you bolt and snatch the tyke from the jaws of death? Frank Roder chose to grab his son, and got two tickets when his SUV rolled into a river.
Roder had just taught his 5-year-old son Aiden how to take off his own seatbelt and get out of the car without help at a park in Winfield Park, N.J. The child decided to take his lesson to the next step, making a beeline for a 35-foot-tall embankment at the edge of the Rahway River. Roder said he didn't have a lot of time to react, and sprang into action, forgetting about the SUV.
Although he rescued his son, the Jeep rolled slowly down the embankment into the drink. When Union County, N.J. police arrived on scene, they issued Roder two tickets — one for failure to set his parking brake and the other for failure to provide proof of insurance. The cop didn't care that Roder's insurance cards were underwater at the time. Luckily, no one was hurt by the SUV's unexpected plunge.
A police spokesperson told WABC that the officer "followed protocol." If following protocol means being a huge dick, he did a bang up job.
Photo credit: WABC