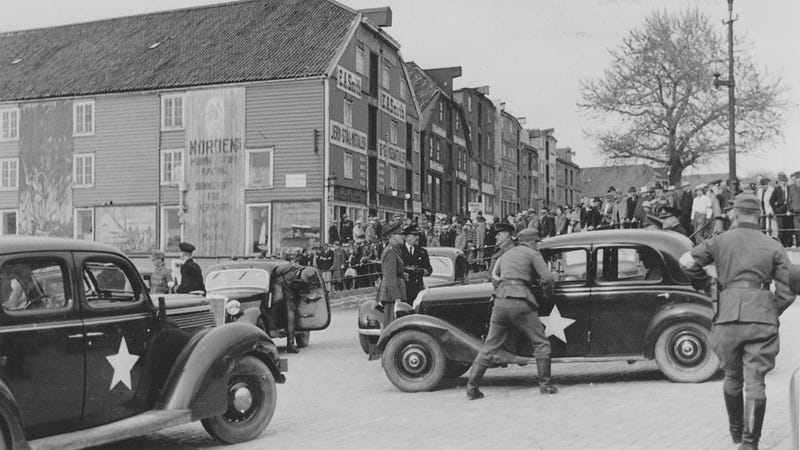 This picture, taken in 1945 by Norwegian resistance fighter Trygve Grabow, shows Norwegian, British, and German officers meeting seven days after the Nazis surrendered Norway. A Ford V8 with an American star on the door signifies victory more than anything else in the photograph.
Were it not for the cars and their American stars, it would be difficult to know who was surrendering to whom in this picture.
The Ford on the left staring at the captured Mercedes on the right shows that automobiles don't just motivate historical change, but they also mark how things have changed in a society and, in this particular instance, in a war.
Photo Credit: Trygve Grabow, The Municipal Archives of Trondheim, Flickr