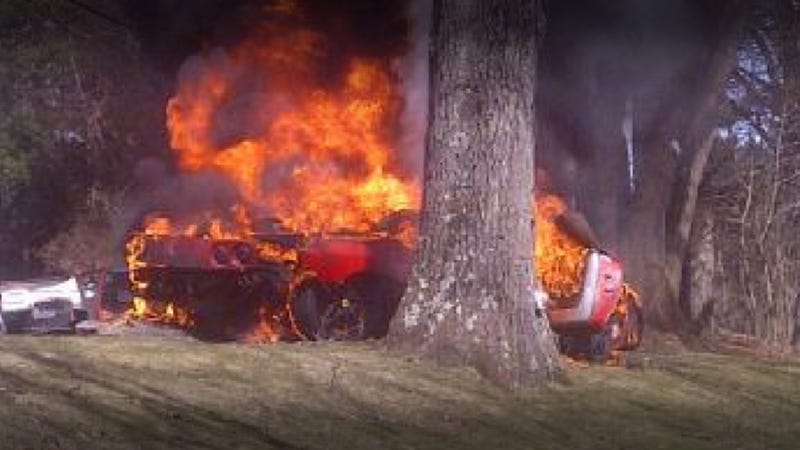 A 68-year-old resident of Weston, Massachusetts was killed Monday when his Ferrari 360 Modena collided with a tree, trapping him in an "inferno" as bystanders rushed to help. A 58-year-old passenger was pulled free and sent to an area hospital.
Given the extent of the fire and how rapidly it reportedly spread it's remarkable the 58-year-old passenger survived. Here's how contractor Darren Norman, who witness the crash, described it:
"We were probably at the car 10 seconds after it happened," Norman said. "Long enough to run up a driveway and across the street. We were in a flat run; it was just seconds. When we got there the car was already torched."

[...]

"We got to the door, and it was so hot, I couldn't get any closer," Norman said. "The (passenger) in the car slumped over, and the kid next to me reached out, grabbed him by the shoulder and pulled him right out of the car. It was incredible."
The men attempted to put the car out with household fire extinguishers but there was nothing to be done. The driver, identified as Gianulderico Camuzzi, died at the scene.
(Thanks to everyone for the tip.)
Photo Credit: Kevin Quinney/The Boston Channel