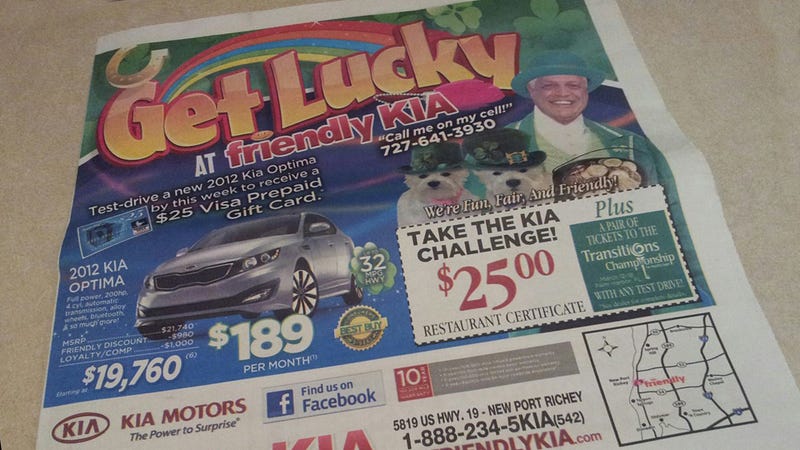 I'm sure being a car dealer is a busy, difficult job, but cutting corners by taking your advertising copy from a Craigslist "casual encounters" ad isn't the best way to save time.
Look at this thing: Headlined "Get Lucky", the phrase "call me on my cell", the claims of fun, fairness, friendliness, and especially the wildly seductive picture of a man in his 60s wearing a sparkly green hat and, most likely, no pants.
And they let children see these things. Children.
(Hat tip to Michael Berenis!)