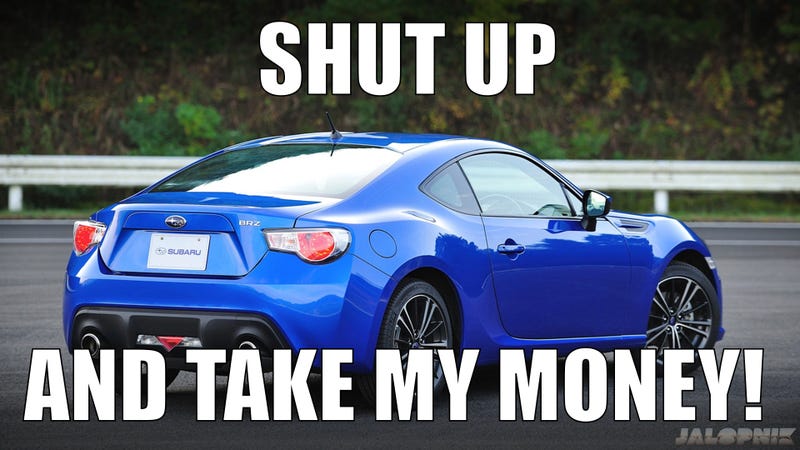 Just when you'd thought the collective automotive press had done just about everything possible to get you to want to buy a Subaru BRZ, now comes a report that only 6,000 of the 2013 model years will be sold in the U.S.
The report from Car And Driver says Subaru is only committing to bringing 6,000 of the 2013 MY coupes here, a number that makes sense considering a price of… umm… like $25,000?
There's no official MSRP yet but that won't stop Subaru from accepting your pre-order or you giving them your money.
Take our money, Subaru... please!