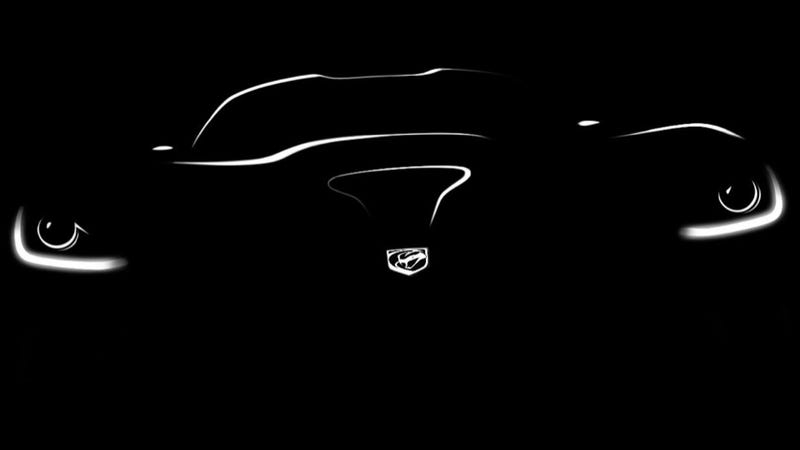 Here's the first teaser image of the newly de-Dodged 2013 SRT Viper — posted moments ago on the DriveSRT Facebook Page ahead of its expected debut sometime in the next couple of months.
The shadowy serpent that is beginning to emerge from the teaser shot has a distinctly Italian look to it, don't ya think? Anyway, all we know now is that "the next generation Viper will make its return to the product lineup in late 2012 as a 2013 model," according to SRT Brand & Motorsports President/CEO Ralph Gilles in a press release last month.
Also, that from now on, the Dodge brand will also no longer play host to the Viper. Instead the supercar will just be called the SRT Viper.