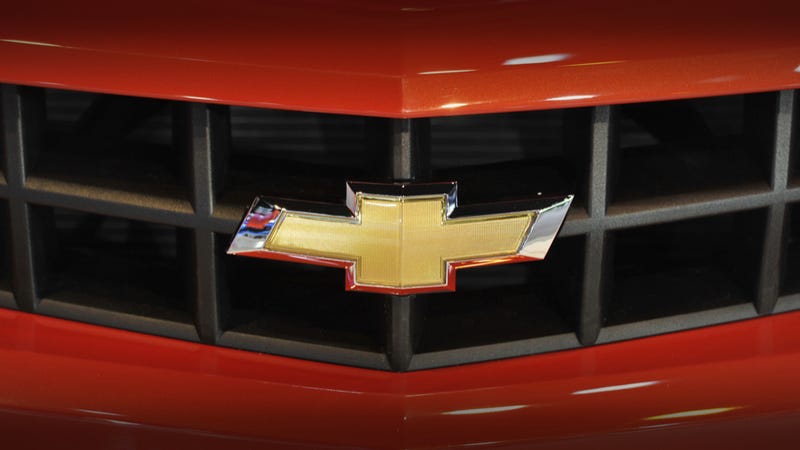 So the "mystery" concept car we broke the news on earlier this morning — the one we'll be seeing from General Motors at next week's Detroit Auto Show — will definitely be sportin' a bowtie.
Chevy PR chieftain Mike "Captain Lou" Albano tweeted back at us the following response to our earlier question:
"@raywert @Jalopnik It will be a Chevy. Chevelle? We'll need to wait and see..."
One half of the mystery is solved. Now, what — if not a Chevy Chevelle — could a two-door Chevy small concept with retro styling be called?
Hmm... well, an El Camino is small and has two doors, right? Right?!
OK, well, what else?