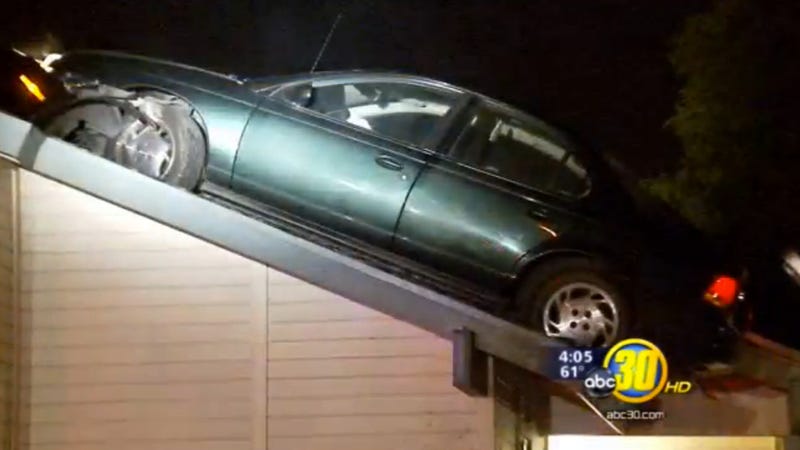 Fresno police say they received a call about a traffic collision and thought they were being told that the crash happened because a person was on a house roof. Instead, officers found a car on a house roof! How'd it get there?
The speed limit in the area is 30 miles per hour. Investigators say that the driver was clearly going faster than that when he missed a sharp turn, hit a curb and then drove into some large rocks which apparently, at the speed he was travelling, launched his car into the air.
The family who lived in that apartment is okay. Police had to call in a "specialist" with a large crane to get the car off the apartment.
The driver, who broke his leg — police are unsure as to whether it was from the crash atop a roof itself or from falling off upon exiting his car — was caught a quarter mile away.
Investigators say Benjamin Tucker, the 26-year-old driver, stole the car and now faces multiple charges including hit and run.
Here's video from the scene, courtesy of KFSN-TV, Fresno's ABC affiliate: